2019花旗銀行上海分行社會招聘
來源:今日招聘網
發布時間:2019/10/24 10:34:56
訪問:205
銀行招聘網權威發布《2019花旗銀行上海分行社會招聘》(全文共5600字),更多2019花旗銀行上海分行社會招聘相關文檔資源請訪問無憂考網銀行招聘頻道。
【導語】2019花旗銀行上海分行社會招聘若干人,無憂考網現將招聘公告原文發布如下: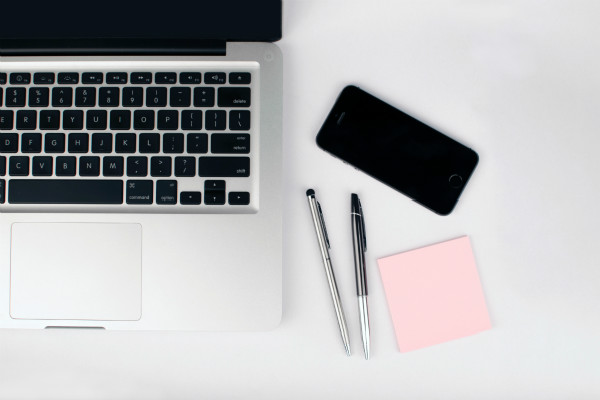 anti-money laundering(aml) sen
薪資:面議申請
學歷:不限
經驗:不限
招聘人數:若干
職位描述
職位類型:其它
發布時間:2019-06-03
有效日期:2019-12-03
基本要求:年齡不限
性別不限
工作地點:上海
職則描述:
des cription:work with regional metrics leads to ensure the metrics for key performance indicators are prepared, reviewed and published on time for reporting and resource risk assessment.conduct analysis of historical patterns and assess validity of assumptions for applicability on a monthly basis and check to identify if there were exceptional events and/ or changing trends which needs to reviewed.perform analysis and forecasting of operations performance metrics based on trends and projects under implementation.conduct any metrics tool related uat where a changes will impact either the local reporting systems or the global reporting systems.assist regional capacity planning manager in the preparation and submission of the resource risk assessment to global management reviews.familiar with microsoft office tools such as excel(macro, vba), power point, word etc.excellent analytical understanding of business metrics and how it relate to resource planning and management.degree holder, preferably in financials, actuarial, statistics or business management or an area comfortable with handling management information in numerical form.職能類別:合規主管/
sales management analyst
薪資:面議申請
學歷:本科
經驗:不限
招聘人數:1人
職位描述
職位類型:其它
發布時間:2019-08-01
有效日期:2020-02-01
基本要求:年齡不限
性別不限
工作地點:上海
attend daily branch manager meeting and consolidate daily branch performance mis. coordinate and consolidate branch data collection. (eg: hc status and target setting) be responsible for branch micro marketing event coordination, and marketing budget allocation. prepare regular branch information mis to management team and related parties. facilitate ao change process in process setting and client notification preparation (sms/letter). strong excel and powerpoint skills are required. collaborative work style with good communication and interpersonal skills -- ability to effectively interact with partners across organizational boundaries and hierarchies. work as effective team player. bachelor\'s degree is required. above 2 years of relevant experience, preferably in banking ops role. highly motivated and self-driven, ability to perform multi-task, and strong result orientation.
business analytics analyst
薪資:12000-20000元/月
學歷:碩士
經驗:不限
招聘人數:1人
職位描述
職位類型:金融
發布時間:2019-08-13
有效日期:2019-09-18
基本要求:年齡不限
性別不限
工作地點:上海
職責描述:
good at interpreting and translating business problems into actionable analytical plans use statistical toolsmodels to identify drivers of growth losses and profitability of consumer business which support business decision provide timely and accurate management mis and data analytics to businessfunctional heads for better understanding of portfolio with the aim to provide management insights on business opportunities to tap on and risks to mitigate effectively engage in campaign management processes such as campaign pre-analysis marketing leads generation and campaign effectiveness tracking closely work with other stakeholders to design implement collection strategy. good understanding of data warehouse design development experience in managing the implementation of new product system data flow to dwh is a plus; 任職要求: master degrees in major of finance statistics econometrics mathematics computer sciences at least 3 years working experience on data analytics in financial industry good command of sas especially in sas macro sas eg sas statistics good team player self-motivated and proactive at work. able to work under pressure excellent communication skill in both english and chinese experience in databaseweb platform building is a plus
event marketing sr. project coordinator
薪資:20000-25000元/月
學歷:本科
經驗:不限
招聘人數:1人
職位描述
職位類型:媒介策劃
發布時間:2019-07-05
有效日期:2019-08-27
基本要求:年齡不限
性別不限
工作地點:上海
職位描述:
job purpose: develop and execute event projects responsible for seamless event execution and a key contact for event queries policies and external resource planning. job backgroundcontext: event marketing subject matter expert having experience working with csuite senior clients. develop relationships and collaborate with multiple business partners senior internal and external stakeholders. support crossbusiness event marketing project requirements and manage support new initiatives and projects. support the gem unit head in china. key responsibilities: plan and manage bestinclass events for citi in china working across all our businesses. project manage and successfully deliver assigned portfolio of meetings events. these include conferences seminars trade shows dinners and receptions town halls sponsorship activation events senior visits client dining events etc. manage and arrange all logistics vendors venues and negotiate budgets for assigned projects. liaise directly with business partners and provide strategic and tactical recommendations around their event marketing programs projects. communicate and adhere to citi policies as well as global event marketing policies and best practices. manage financial reporting and required administrative documentation for assigned eventsprojects. support the team in key regional and global initiatives including onsite support across different locations as required or assigned. job involves: direct and close liaison with gem project managers including support on events in china or across the region. suggest most appropriate vendors venues and event programs to create a creative yet cost effective solution for our clients. organisation of all event logistics hotel accommodation venues banqueting and fb printing design staging entertainment av and technical setups etc. detailed budgeting preevent and postevent costing focus on negotiation and cost saves. managing the administrative process for the team which includes ensuring payment of invoices and finalising required auditready documentation. liaison with clients attendees. total project management from inception to completion. carrying out siteinspection trips and provide onsite management of events as assigned. build and maintain good working relationship with key individuals across businesses. act as liaison to raise awareness and governance around event policy. ensure correct and consistent branding of all events ensure that all meetings events are executed with the highest standard. development value: responsibility to own projects and drive event initiatives. a broad range of projects across businesses will enable jobholder to experience many different aspects of meetings events and allow for creativity and autonomy. interact communicate with senior levels within the organisation. opportunity to work on regional or global event marketing projects. qualifications and experience: experience working on projects with csuite (e.g. ceo senior management) level clients. proven success in being customerfocused; ability to interact effectively with senior leadership and to develop constructive relationships with more senior colleagues bachelors degree. must have excellent proficiency in spoken and written english and mandarin. high level of computer skills including word excel powerpoint outlook knowledge of database management. flexibility in work hours must be able to work nontraditional hours and weekends and have a flexible travel schedule when required. minimum 35 years experience in planning and managing major special meetings and events preferably in the financial services industry. extensive knowledge of venues vendors and event partners (local and regional) willing to travel up to 30 of time. skills and competencies: excellent communication and interpersonal skills (verbal and written) with experience communicating and managing at a senior level. creativity and ability to generate new ideas for events as well as inspire other team members good negotiation skills with quantitative and analytical skills. ability to effectively manage multiple priorities simultaneously in an extremely fastpaced environment excellent time management skills to handle projects that have long and short lead times. ability to work independently and execute projects with limited supervision. collaborative team player orientation with a strong regional and multicultural awareness.
citigold associate 貴賓銀行專員
薪資:面議
學歷:本科
經驗:不限
招聘人數:1人
職位描述
職位類型:咨詢/法律/翻譯/商標/專利
發布時間:2019-08-13
有效日期:2019-09-19
基本要求:年齡不限
別不限
工作地點:上海
職位描述:
工作職責 :
1、responsibilities -通過各種營銷網絡及銷售活動開發新客戶,完成銷售目標 -建立、發展及維持良好的客戶關系
2、提供高質量和及時的服務來確保客戶滿意和實現銷售 -密切關注市場和客戶,通過主管提供反饋給相關部門以幫助其開發市場、推出產品
3、與團隊成員分享工作經驗和專業知識,并在需要時輔導其它員工 -確保市場活動符合品質、成本及合規要求,遵守監管部門及公司內部規章流程
4、對欺詐案例保持警惕,并及時匯報 -積極參與花旗銀行在社區中的義務活動
5.確保完成個人業績指標,包括:新增客戶數、資金量、客戶關系滿意度 要求 key requirements -高度誠信正直
6、本科以上學歷的,13年以上與銷售、金融或保險有關的工作經歷
7、有一定的英語說、寫能力 -有良好的人際關系及溝通技巧,有獨立工作能力 渴望成功并能在高壓下工作
8、 目標明確,業務至上
sales specialist 銷售專員
薪資:面議申請
學歷:本科
經驗:不限
招聘人數:1人
職位描述
職位類型:咨詢/法律/翻譯/商標/專利
發布時間:2019-08-13
有效日期:2019-09-17
基本要求:年齡不限
性別不限
工作地點:上海
工作職責 :
1、responsibilities -通過各種營銷網絡及銷售活動開發新客戶,完成銷售目標 -建立、發展及維持良好的客戶關系
2、提供高質量和及時的服務來確保客戶滿意和實現銷售
3、密切關注市場和客戶,通過主管提供反饋給相關部門以幫助其開發市場、推出產品 -與團隊成員分享工作經驗和專業知識,并在需要時輔導其它員工
4、確保市場活動符合品質、成本及合規要求,遵守監管部門及公司內部規章流程 -對欺詐案例保持警惕,并及時匯報 -積極參與花旗銀行在社區中的義務活動
5、確保完成個人業績指標,包括:新增客戶數、資金量、客戶關系滿意度 要求 key requirements -高度誠信正直
6、本科以上學歷的,13年以上與銷售、金融或保險有關的工作經歷 -有一定的英語說、寫能力 -有良好的人際關系及溝通技巧,有獨立工作能力
7、目標明確,業務至上渴望成功,并能在高壓下工作
推薦:更多招聘會資訊請關注官方微信公眾號
注:本站稿件未經許可不得轉載,轉載請保留出處及源文件地址。
【 責任編輯:事業招聘小助手 】
版權與免責聲明
【1】凡本網注明"來源:松江人才網"的所有文字、圖片和音視頻稿件,版權均屬于松江人才網,轉載請必須注明松江人才網,違反者本網將追究相關法律責任。
【2】本網轉載并注明自其它來源的作品,是本著為求職者傳遞更多信息之目的,并不代表本網贊同其觀點或證實其內容的真實性,不承擔此類作品侵權行為的直接責任及連帶責任。其他媒體、網站或個人從本網轉載時,必須保留本網注明的作品來源,并自負版權等法律責任。
【3】如涉及作品內容、版權等問題,請在作品發表之日起一周內與本網聯系。